Talking Business with Michael Guld
Some people have a passion for "talking sports." They read the sports pages, check out box scores and play Monday morning quarterback. Michael Guld's passion is "talking business." A keen observer of all things business, Michael studies what factors drive some companies to fail and what practices lead others to succeed.



Talking Business with Michael Guld is a weekly radio segment that addresses business topics applied to everyday life in the workplace. In each program he shares his belief that success in business is part art and part science, part uncommon creativity and part common sense, part people and part process. Talking Business provides insight and perspective not only for surviving but for thriving in the 21st century business world.


About Michael Guld
Speaking/Training
The Guld Resource Group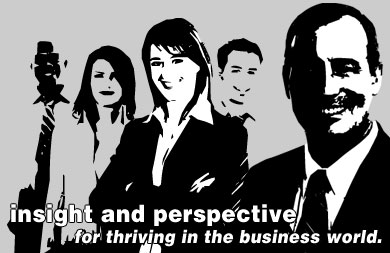 Talking Business On-Demand
Listen to archived radio segments anytime. Just click and play a topic from the list below.
Talking Business With Michael Guld, airs each Thursday at 7:19 a.m. during NPR's Morning Edition and repeats each Sunday at 9:18 a.m. during NPR's Weekend Edition on WCVE Public Radio.
Previous track button
Next track button
© 2008 Talking Business with Michael Guld
Sponsored in part by: